For the foodie in your family, you might want to try your hand at making chilli oil. Usually costing as much as £3.19 for a scant 250ml bottle, the homemade alternative is not only cheaper, but you also have a greater degree of control over how hot the oil is!
I used olive oil from Aldi – pretty good stuff, and voted amongst the best available by Which magazine – but even at Waitrose, you can pick up olive oil that costs £3.19 per litre – essentially giving you four bottles of chilli oil for the price of one.
I used the BBC food recipe, which called for dried chillies, however since I have my own chilli plant I was reluctant to pay extra. I ended up drying fresh ones myself – I just chopped a few very finely and placed them in a ramakin dish while the oven cooled one evening. I also dried a few whole ones on a baking tray at the same time to decorate the bottles. If you don't fancy drying your own, you can usually buy some from Asian supermarkets fairly cheaply.
As for the bottles, mine actually came from German beer (Flensburger). On the continent, it's fairly standard practise to return glass bottles to the brewery for refilling. On purchase of the beer, you pay something which the Danes call 'Pant', on top of the cost of the drink. You then get this back if you return the bottles. It's such a small amount though, that often we keep them to use for schnapps, sloe gin and in this case, chilli oil. You can find similar things on ebay, in Lakelands and often at local markets.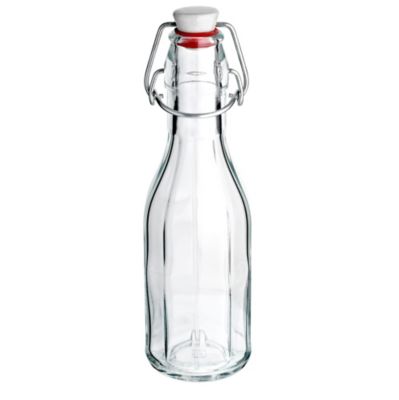 This isn't the cheapest of my homemade gifts, but when coupled with some fruit jam, a few chutneys and some homemade soap, it'll look a million dollars in a food hamper.
Points to consider:
Carefully plan who you're making this for and do so at an appropriate time. The longer you leave the chillies in the oil, the hotter it becomes. If your chosen recipient isn't into vindaloo, I'd recommend making it in November/December. I did mine in June…
The bottles can be dressed up with luggage tags, raffia and dried chillies to make them look really special.